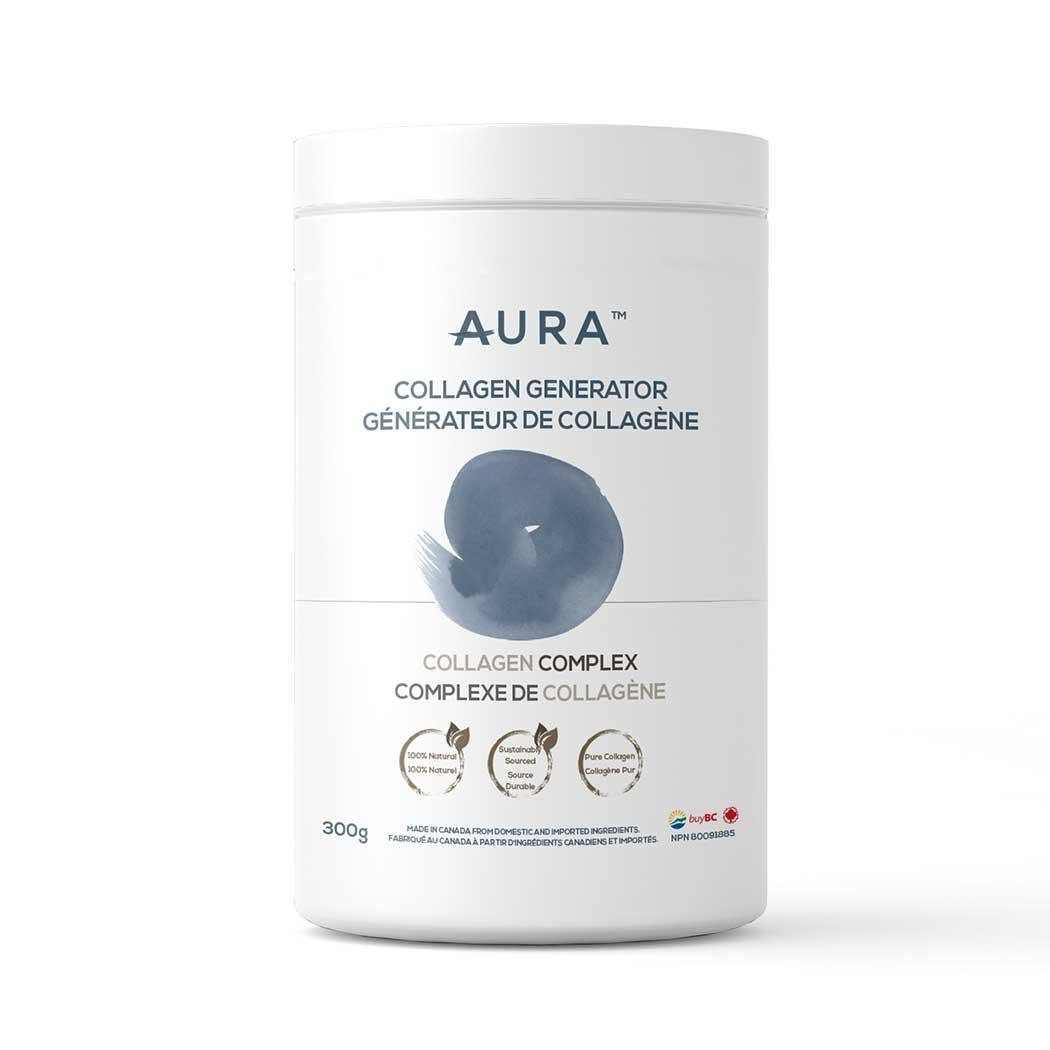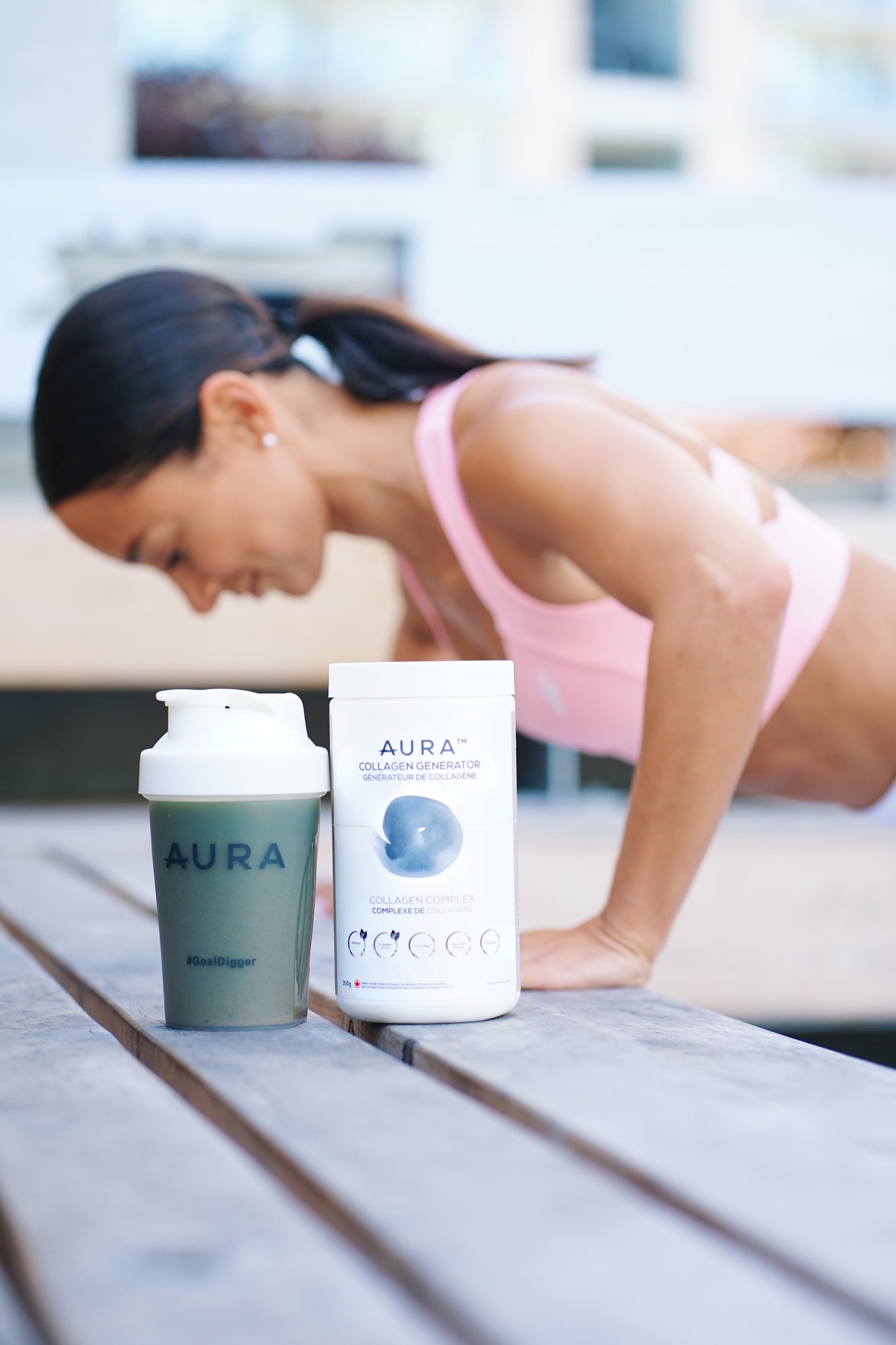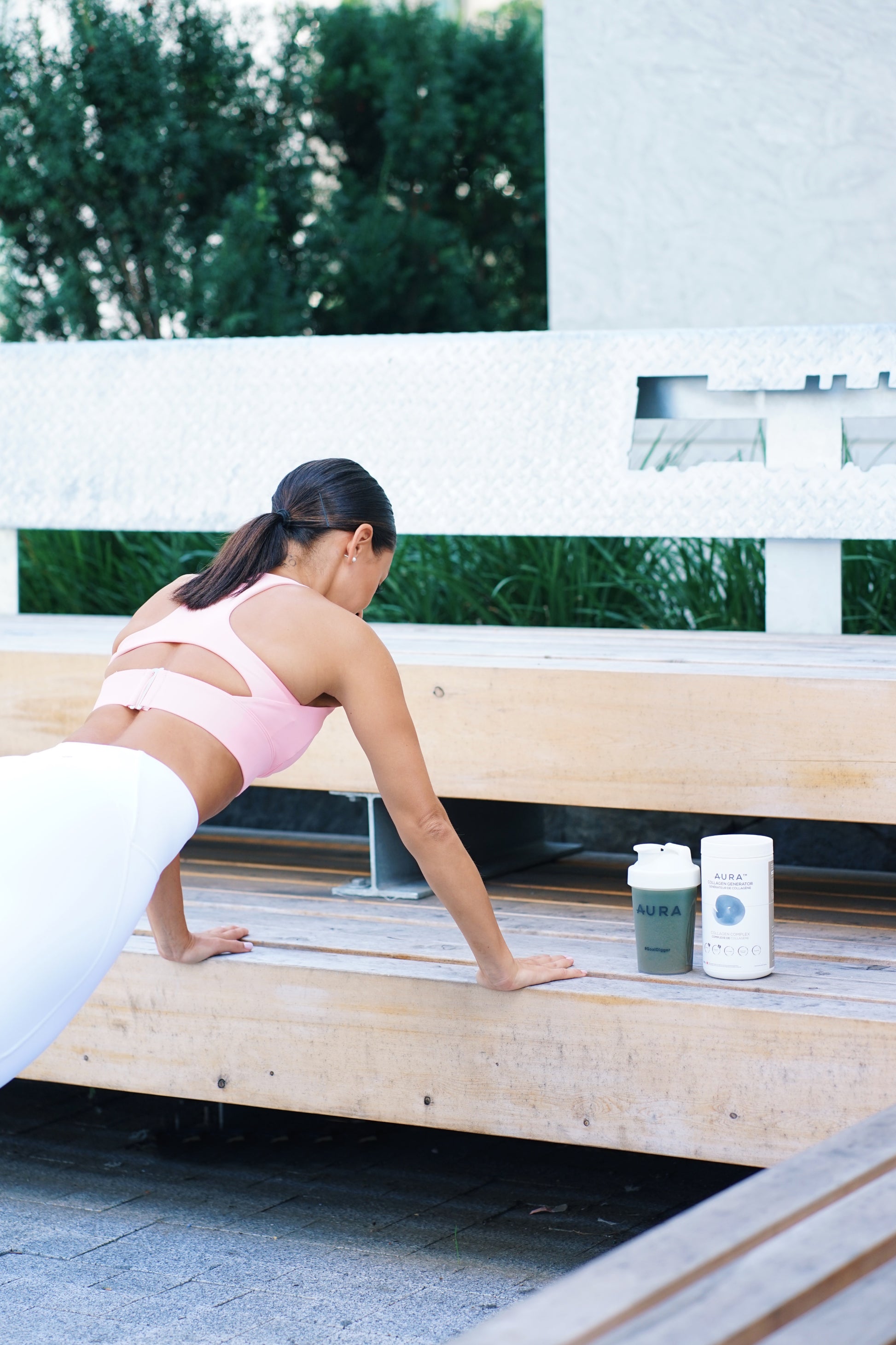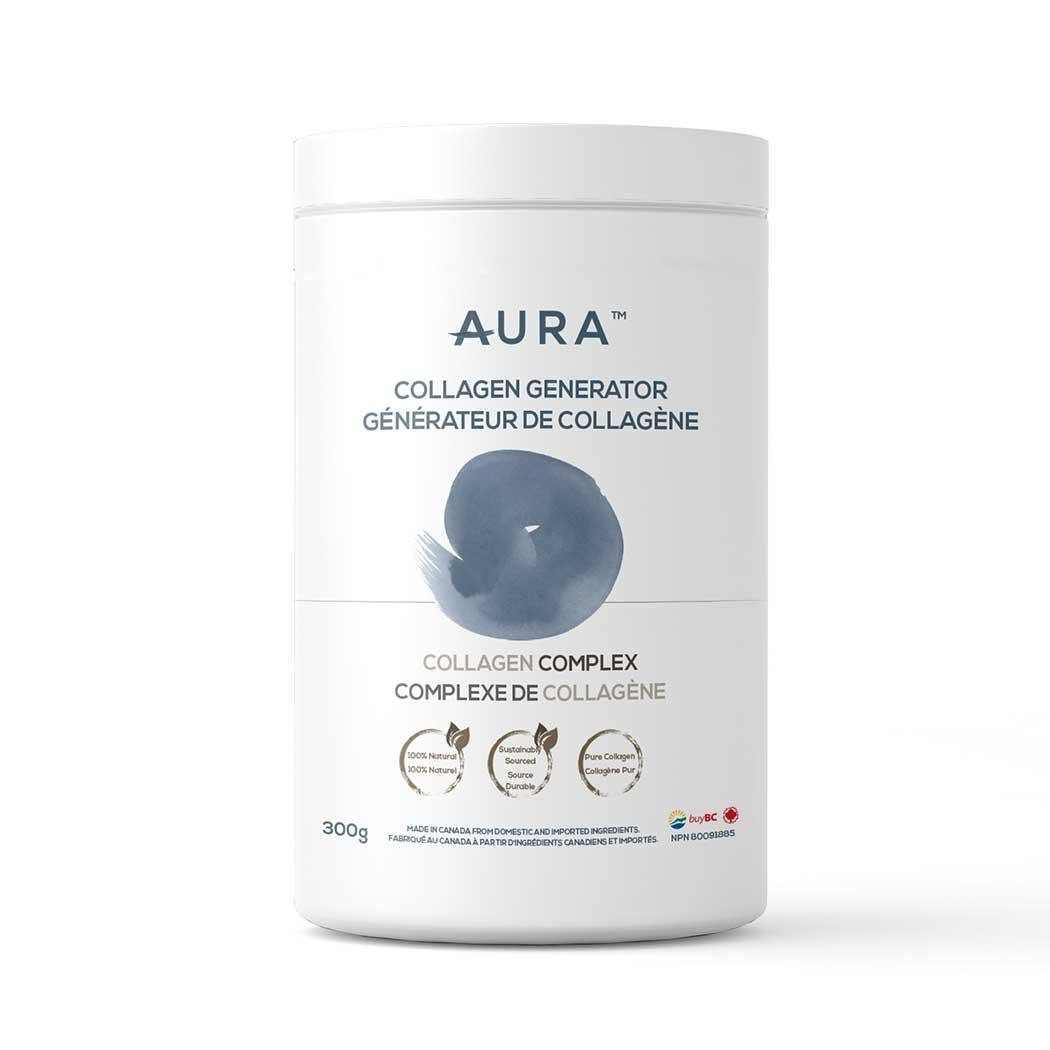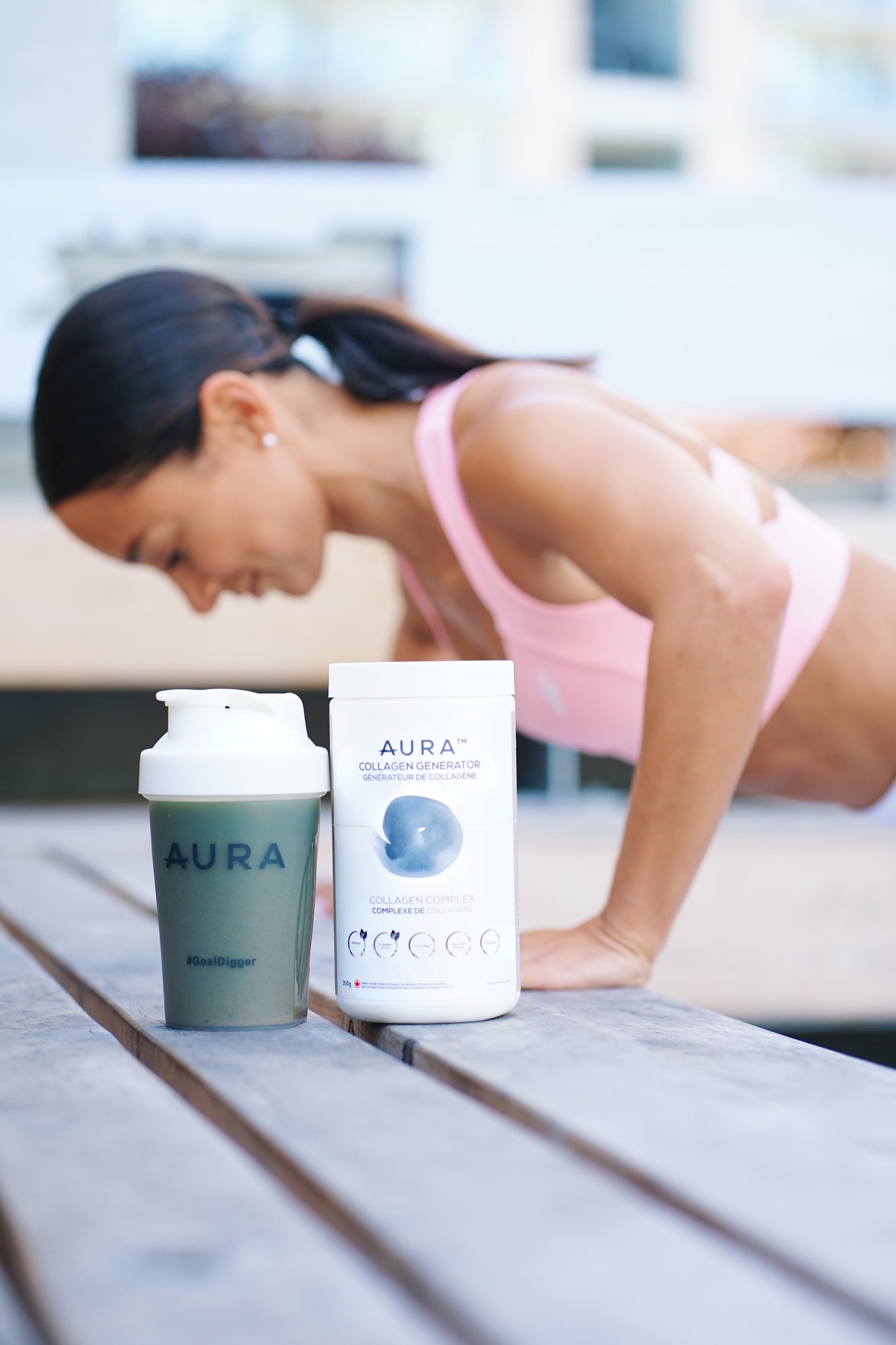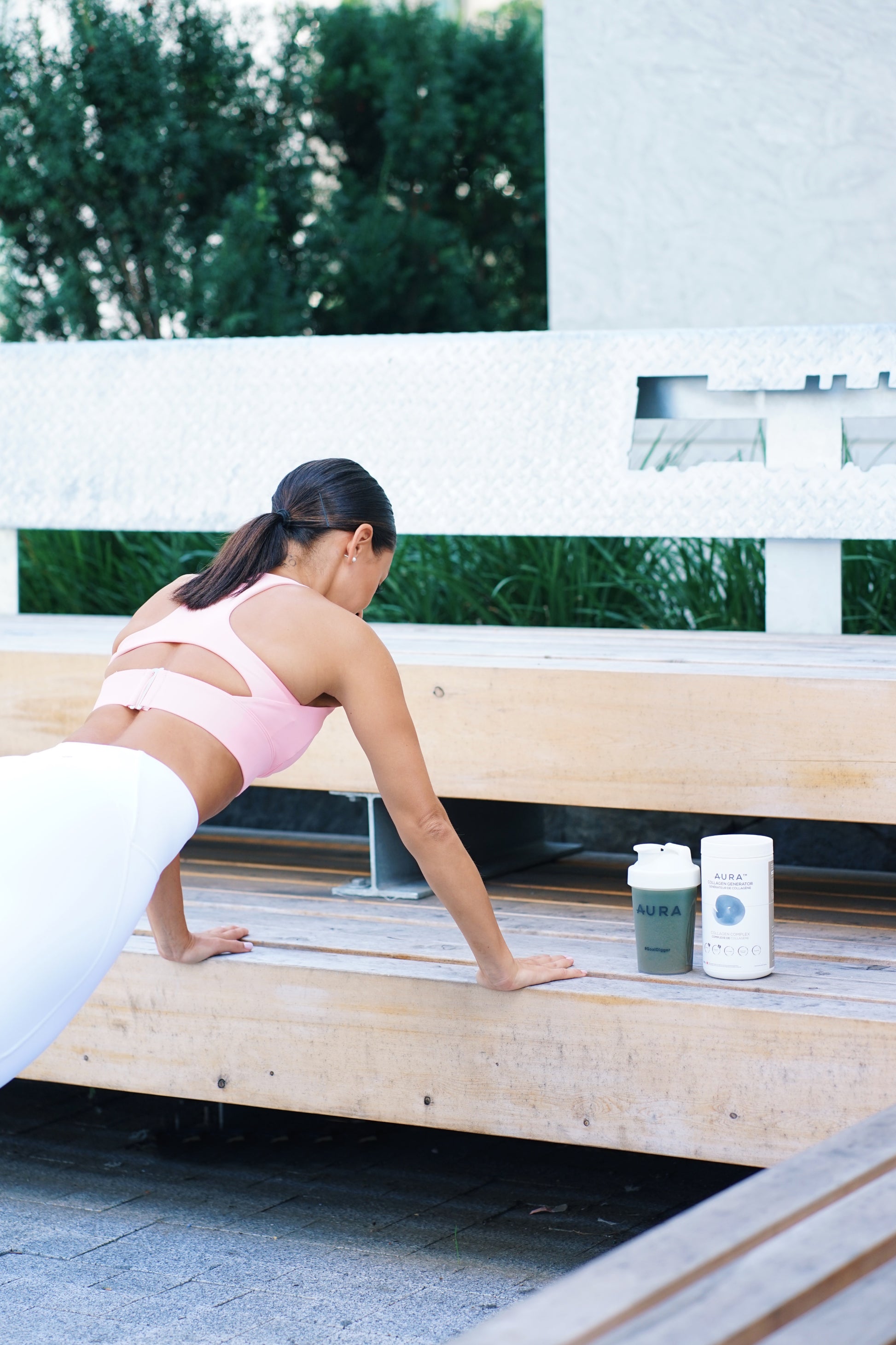 Collagen Generator 300g - Regeneration Of Hair, Skin Nails & Joint Cartilage - Collagen peptides
Sale price
$41.99 CAD
Regular price
Collagen Generator 300g is a vital proteins collagen peptides and vital proteins collagen powder. It helps promote the regeneration of hair, skin, nails and joint cartilage by supplying proteins and minerals vital for their development. As these vital proteins collagen peptides has anti-aging benefits, it can also help improve overall health and vitality.
41 people are viewing this right now
Estimated Domestic Delivery:Dec 04 - Dec 08

Free Shipping & Returns: Free shipping on any orders over $50 for Canada and United States customers, automatically calculated at checkout.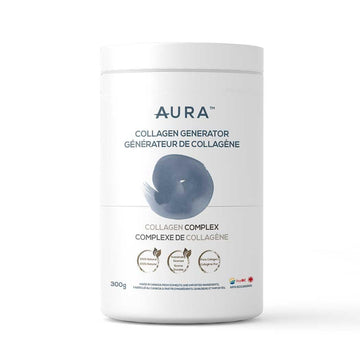 Collagen Generator 300g - Regeneration Of Hair, Skin Nails & Joint Cartilage - Collagen peptides
Sale price
$41.99 CAD
Regular price
Product description
Key Features
Health Benefits
Ingredients
FAQs
Customer reviews
This vital proteins collagen generator, known as the Collagen Generator 300g, is a unique option that supplies vital proteins collagen peptides and vital proteins collagen powder. It helps promote the regeneration of hair, skin, nails and joint cartilage by supplying proteins and minerals vital for their development. As these vital proteins collagen peptides has anti-aging benefits, it can also help improve overall health and vitality. Its ingredients are 100% natural and organic, making it safe to use since it contains no artificial flavours or preservatives. The collagen peptide present in this product also enhances digestion with its gluten-free, dairy-free and nearly sugar-free qualities. Try out the Collagen Generator 300g today for an improved and healthy lifestyle!
Sustainably Swiss sourced, grass-fed and pasture-raised collagen, of the highest quality. Collagen peptides are the best form of collagen to #LevelUP the look of your hair skin and nails – all while keeping calories at a minimum – with zero carbohydrates. Product size 300g / 35 Servings (5 week supply if taken daily).

About
AURA Collagen Generator delivers peptides to naturally aid your body in the process of regeneration of hair, skin nails and joint cartilage. Help your body to restore your skin's hydration and youthfulness, all while helping to build lean muscle, burn fat, alleviate joint pain, and maintain bone health.
How to Use
Truly flexible. Take a serving (1 tablespoon), or two, in your coffee or tea, add to your smoothies or morning oatmeal. Our collagen products easily and tastelessly mix into your favourite food or beverage.
• High-quality collagen sourced from Switzerland
• In hydrolyzed peptide form so that absorption is much more efficient
• Full amino acid profile
• Sourced from grass-fed, antibiotic- and hormone-free animals
• AURA's collagen comes from the tissues of the face of the animal, as opposed to the hooves or bones.
• Sustainable sourced
• GMO-free
• Easy to mix
• Hydrates skin
• Slows down fine lines and wrinkles
• Supports healthy hair and nail growth
• Maintains bone density and overall bone health
• Builds lean muscle and burns fat
• Aids in weight loss
• Eases joint pain and stiffness
• May help treat digestive disorders, such as irritable bowel syndrome and leaky gut (Collagen can help rebuild the lining of the intestine)
• May reduce hair loss
• May improve liver health
Medicinal Ingredients (per tbsp 8.5 g)
Hydrolyzed Collagen Peptides (Bovine)
Providing the following Typical Amino Acid Profile:
Alanine 8.5 % 722 mg, Arginine 8.5% 722 mg, Aspartic Acid 5.75% 489 mg, Glutamic Acid 10.8% 918 mg, Glycine 24.25% 2061 mg, Histidine ) 75% 64 mg, Hydroxylysine 1.0% 85mg, Hydroxyporoline 13.25% 0.126 mg,  Isoleucine 1.65% 140 mg, Leucine 3.25% 27 mg, Lysine 4.05% 344 mg, Methionine 0.8% 88 mg, Phenylalanine 2.35% 200 mg,
Proline 14.6% 1241 mg, Serine 3.7% 315 mg, Threonine 2.2% 187 mg, Valine 2.8% 238 mg.    
What is Collagen?
Collagen is the most abundant protein in the body. It is a component of your hair, skin, nails and connective tissues. It has become increasingly known for its beauty benefits and can help play a role in keeping skin youthful and glowing. Typically, the collagen molecule is too large to be absorbed by the body. Breaking the molecule into smaller pieces makes collagen more bioavailable. These smaller pieces are called peptides. Our collagen peptides are easy for the body to absorb and get right to work improving the look of fine lines, strengthening and increasing the growth rate of hair and nails.

Where is AURA's Collagen sourced from?
Our Collagen Generator is sourced sustainably from antibiotic-free, grass-fed cattle for the highest quality Collagen.

Is AURA's Collagen Generator a clean–label product?
Yes! We don't add any artificial sugars, flavours, colours or preservatives.

Is Collagen Generator Vegan?
No, our Collagen Generator is not vegan. However, we make a conscious effort to source our product from sustainable, antibiotic-free, grass-fed animals for the highest quality Collagen.

What types of Collagen are present in your Generator product?
Our Collagen Generator has type I and III Collagen.

How do I use my Collagen Generator?
Stir 1 tbsp of Collagen Generator into your favourite hot or cold beverage. Add it to smoothies and baked goods for a protein boost too!

Why is there no scoop in my Collagen Generator?
A serving of AURA Collagen Generator is the same as a tablespoon, which most people have handy in the kitchen. This also reduces the amount of plastic waste with each bottle of the product.

How long should I take Collagen?
We recommend that you take 1-3 servings of Collagen Generator continuously to see the best results.

Where do I store my Collagen Generator?
A cool place away from sunlight and moisture is the best place to keep your Collagen fresh.

Is Collagen Generator safe while I am pregnant or breastfeeding?
We always recommend that you talk to your health care practitioner when you are expecting or breastfeeding because nutritional requirements vary.

Consistent Outcomes
If you're serious about your health and want to see results, you need this Collagen.
A ready-to-buy item that makes customers smile
In my experience, this product delivers as promised. In any case, a friend of mine informed me about it, and at first, I didn't believe him. Nonetheless, I'm glad I gave it a shot. The product is straightforward and effective in its application. It's perfect for everyone who wants to trim down, bulk up, and maintain a healthy routine. Because of how much I enjoy working with it and the outcomes it produces.
I found this to be a great help.
For the past few weeks, I have been utilizing the Aura Collagen Generator.
I like it a lot
I was still determining what to expect from taking collagen peptides and how they would affect my body. Having achieved my desired outcomes, I am confident in recommending this to a friend.
Toward a more balanced way of living
The Aura Collagen Generator adds the finishing touch to my fitness routine. Unlike competing collagen options, this one is straightforward and safe to use. Both my Hair and nails improved instantly, and the ache in my knees vanished almost entirely.