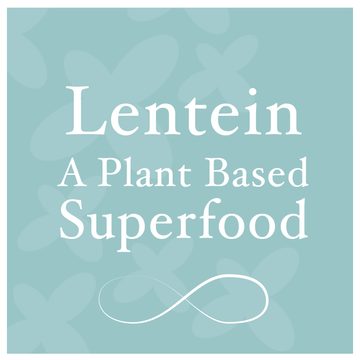 AURA's brand-new product, Faultless, is exciting most of the staff here at AURA Nutrition and here are some reasons why you should be excited too.
What is Faultless – Plant Based Superfood?
You might have already seen the product on our website or in stores, and maybe you're asking yourself what is Faultless and why are we calling it a superfood? AURA Faultless is essentially a super nutritious, green powder made from water lentils, also known as Lentein. It has been called "the world's most complete food source"[1] and is a really unique high-protein powder that is SO much more than just a regular protein powder. It contains Omega-3s, Calcium, Iron, B-Carotene, Fibre, BCAAs and total essential amino acids AND it is completely plant-based! So vegans can rejoice as it has a similar amino acid profile to whey but a higher profile than any other plant protein as of yet. 
What are Water Lentils?
Water lentils are a super cool flowering plant that grows in an aquafarm. Although the name contains lentil, water lentils are, in fact, not considered a lentil or even in the legume family! What makes water lentils so different is that not only are they super nutritious but they also are incredibly sustainable. Instead of growing on land, they thrive in open water and are able to double every 16 – 32 hours.  It's actually quite a remarkable process to produce water lentils. Water lentils are harvested every day and are minimally processed. The whole amount of time from the farm to the final freshly-packed product only takes around 20 minutes. 
Sustainability
AURA Faultless is green and we're not just talking about the colour! Water lentils are produced in an aquafarm where 98% of the required water gets recycled for the next batch. It is said that by the year 2030, the world's total demand for freshwater will increase by 40%. Agriculture and animal farming are contributing to these environmental concerns and global warming. Now more than ever, we need to reconsider our food sources, especially protein sources and by using water lentils, we can help take better care of our planet and live more sustainably. It is unsettling to think that just over 20,000 litres of water are used to produce just 1kg of meat. Water lentils and other similar foods that ensure minimal environmental impacts are a good alternative to that. Sustainably-grown food without pesticides or GMOs, food that uses fair labour practices and that encourages biodiversity and is not harmful to our environment should be the focus of every consumer. One of the reasons water lentils are so innovative is how sustainable they are. In fact, researchers at North Carolina State University are even considering water lentils as a potential biofuel for the future in the replacement of ethanol. Because water lentils are able to reproduce so fast and are cost-effective and clean it could be the perfect candidate for our newest form of renewable energy. [2]
Why Superfood?
Superfoods are foods that have an extremely high nutritional density, which means that those foods contain a significant amount of nutrients and very little calories. They are usually packed with vitamins, minerals and antioxidants as well as have impressive health claims such as an ability to help reduce the risk of certain diseases like cancer, heart disease, diabetes, etc. Water lentils certainly fall under this umbrella as they are packed with all sorts of nutrients and promote gut health, contribute to a reduction of blood cholesterol levels, may improve cardiovascular and brain health and may reduce cancer risk due to its high antioxidant properties. Most superfoods are plant based. Other common foods that are accepted as superfoods are kale, blueberries, garlic, brazil nuts, salmon*, blue-green algae and beans.
How to use Faultless?
Because Faultless is such a unique powder, many people have questions regarding how to use it or if it's used the same way as a protein powder. It has a vibrant green colour and has a modest fresh, earthy taste and can be blended into juices, smoothies, nut milk, plain water or even baking! Baking with Faultless can satisfy your sweet tooth and ensure that you aren't missing out on some key nutrients. Some Faultless baking ideas could be to add it to your pancake or muffin batter for super fun green pancakes and green muffins! If you are mixing your Faultless with water, however, make sure you blend it really well or treat it as you would matcha powder using a matcha whisk because it will need a few extra stirs to blend completely. Check out a super yummy Faultless Smoothie Recipe. 
Water lentils could be the next big thing in terms of plant based protein or superfoods. Not only are they nutritious, but they also have the capability to positively impact the environment and the world's food supply. Join the sustainable food revolution.
---
Kirstin Berrington is an AURA Team member with a passion for all things nutrition and health. As a nutritionist, she is equipped with a B.Sc. in Human Nutritional Sciences to help answer all your food-related questions.
Sources: