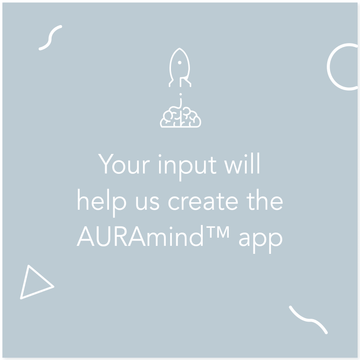 What's AURAmind?
Do you experience brain fog, mom brain or needing some boost throughout the day? We got just the right tool for you! AURAmind is a fitness tool for the brain to help people increase their brainpower. We want to create an app that is just for you to help you reduce daily stress levels, learn about mental health and how it can benefit you in your daily life and provide you with feedback so you can learn and improve your self-care and increase your brain function. We are so excited to understand what your needs are so please share with us what you want to see in AURAmind. Members will receive exclusive content through AURAmind and earn to use points to purchase the next AURA products.
AURAmind will calculate what areas you should improve on and what you can do to improve on those areas. To get the results you will have to complete several games and exercise to declutter your mind. Once you have completed the games and exercise your assessment will help you understand how healthy your brain is and recommend what products you should use to improve your brainpower.
What's the scoop on MCTs?
The most common source of MCTs is from coconut oil and there are myriad studies connecting the favourable effects of coconut oil to brain health. Improved memory, increased concentration and ability to help repair brain–cell damage are a few of the potential benefits of consuming MCTs.  In fact, MCTs may now be used as a supplemental medication for the treatment of Alzheimer's disease.
So the great news is that if you're suffering from brain fog, mom-brain or just feel like your brain can use an extra pick–me–up, MCTs can be a natural option to help support brain health. Besides consuming coconut oil, MCTs can be purchased as oil or in powder form and because it is virtually tasteless, it can be added to both hot and cold beverages, added to smoothies or even baked goods.
Women's bodies are so amazing and complex and depend more on healthy fats for fuel than men's bodies do. If you're having 5 cups of coffee a day and needing more boost throughout the day, find comfort in the fact that we've all been there and show your body (and brain) some love with a delicious diet abundant in healthy fats.