Media + Event
Teaming Up with Cafe Remedy
by Sarah Choi on Jan 09, 2020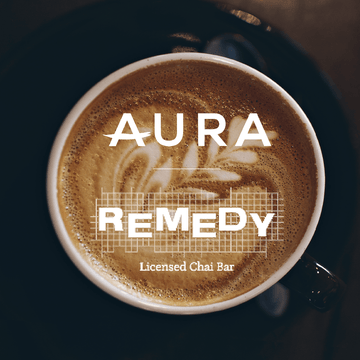 Get your favourite cup of coffee fused with our AURA products at any of Remedy 

Café

One of our AURA co-founders comes back home to find a partnership with Edmonton based Remedy Cafe. With 9 locations, and growing, Remedy Cafe started with a single location over 15 years ago. Since then, Edmontonians have enjoyed Remedy's take on international cooking, house-made Chai, and gourmet coffee.

AURA Nutrition partners with Edmonton's Remedy Café to give drinks a healthy boost What's better than a jolt of caffeine to start the day? How about morning drink enhanced with all the health benefits of high-quality collagen?

That's what AURA Nutrition and Edmonton's Remedy Café have joined up to do by creating infused beverages that add the skin, bone, hair, and muscle health benefits of premium-quality Canadian wild catch marine collagen to their famous Chai and gourmet coffee drinks.

Since starting with its first café near the University of Alberta, founder Sohail "Zee" Zaidi and the Remedy Café family have grown to nine locations which have been a well-loved daily destination for Edmontonians for 15 years. AURA and Remedy Café develop the recipes which combined AURA's wild catch collagen products with Remedy's Chai and coffee drinks.
The next time you're in Edmonton visit:
A Remedy Café locations and give your day a health boost with an AURA-boosted chai or latte.
Remedy Cafe
Check out Remedy Cafe's Instagram
Check out Remedy Cafe's website
If you'd like AURA products carried by your favourite local retailer please fill out this form.