Recipes
Pumpkin Spice MCT Latte Recipe
by Sarah Choi on Oct 18, 2019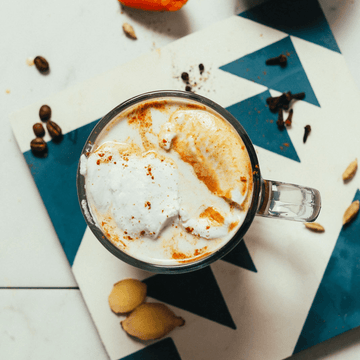 A healthy #PSL?! Our recipe queen @cleaneatsbykarl nails it once again!
Here is our version of PSL latte recipe:
1/2 C hot water
1/2 C coffee or steeped tea
3 TBSP pumpkin purée
1 TBSP AURA MCT Energy Powder
1 TBSP maple syrup
1/2 TBSP maca powder
1 TSP cinnamon
1/2 TSP nutmeg
1/2 TSP ginger
Optional: Elevated Coffee creamer or Ocean Coffee creamer or nut milk

*Mix all ingredients, blend for at least a minute until creamy and frothy!