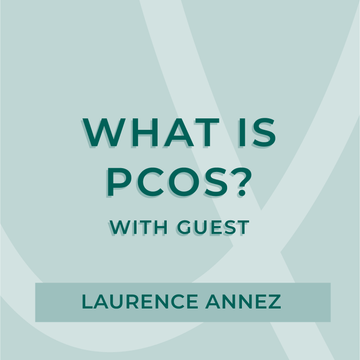 WHAT IS PCOS?
Polycystic ovary syndrome is a hormonal disorder common among women of reproductive age.
We chat about symptoms, weight gain, insulin resistance, hormonal imbalance, inflammation, hair loss/growth, acne and more.
LAURENCE - PCOS SPECIALIST
@Laurence.Annez is a holistic nutritionist and health coach specializing in PCOS. She helps women overcome their PCOS symptoms and hormonal imbalances by teaching them how to understand their bodies and their mind so they can show up as the very best version of themselves. She does this using nutrition, lifestyle, and mindset changes that address the root cause.
CONNECT WITH LAURENCE
Instagram: @Laurence.Annez
Book with Laurence: laurence-annez.com
Connect with Laurence: facebook.com/groups/183220068951436/?ref=bookmarks