Media + Event
AURA Featured on Vancouver Daily Hive Local Media Outlet
by Your Aura on Aug 05, 2019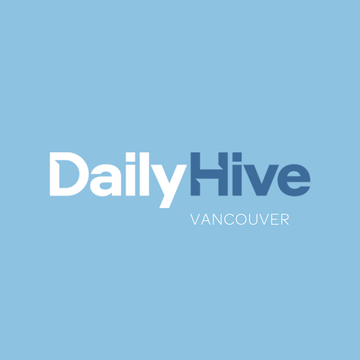 Everyone's version of an active lifestyle looks different, and that's totally normal.
For you, this could mean jogging along the Seawall in the evening, visiting your favourite spin studio a couple of times a week, or practising yoga in the park as the sun sets before you.
But no matter what your workout preferences are, one thing is for sure; your body needs to replenish the nutrients lost during exercise. Hair, skin, and nail health are also always on our minds, and we're sorry to say that we don't get everything we need from a single serving of avocado toast.
In all, exercise recovery involves six elements: inflammation reduction, immune support, replenishing muscle glycogen, soft tissue repair, hormonal support, and rehydration with electrolytes.
Don't worry if you can't remember each element, because Canadian company AURA Nutrition has a brand new lifestyle-focused line of nutrition products to help, that you can easily add to your daily routine to help keep your recovery complete and on track.
Each of AURA Nutrition's locally-made products have been developed with a team of Ph.D. and RD consultants, formulated with women's specific physiological needs in mind. Plus, everything from the size, portion, and flavours of products have been curated for women; with a focus on plant-based ingredients.
The first products to launch? AURA Complete Protein and AURA Plant-Based Protein.
These all-natural clean protein drink options are going to be your new post-workout go-to choices. Both are available in single portion sachets and in 500gm bottles (made from fully recyclable materials), and the delicious flavours mean that getting your protein is the part of your workout.
Need any more convincing? We didn't think so.
When it comes to everyday eating, AURA also offers a range of coconut oil MCT and Wild Ocean Marine Collagen that allow you to boost everything from your morning juice to your salad at lunchtime with proven health and beauty benefits.
The new Wild Ocean Marine Collagen is 100% Canadian wild-caught and deep ocean-sourced, and since it contains a single tasteless (and low calorie) ingredient, it complements even the busiest of schedules.
After spending months testing and developing their new line of products, AURA Nutrition recently launched the first elements of its product line at the Canadian Health Food Association (CHFA) East trade show in Toronto.
The female-driven company was founded with the goal of creating a full range of nutrition products to fuel and inspire the everyday female athlete to achieve new personal bests and celebrate their journeys. Not to mention the fact that AURA Nutrition has its research and development, marketing, and sales department, all under one roof in the 604.
Explore the full AURA Nutrition product line at YourAURA.ca and level up your wellness and beauty routine. 
As seen on Daily Hive check it out!