Recipes
Chocolate Vegan Protein Shake
by Sarah Choi on Aug 07, 2020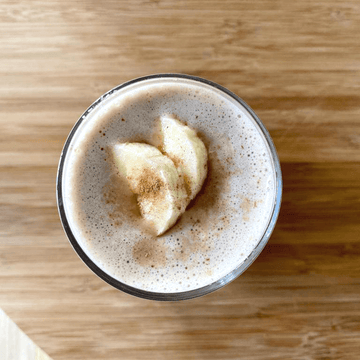 For those chocolate lovers out there we've crafted a perfect vegan protein shake just for you!
What you need for today's Chocolate Vegan Protein Shake:
1 C almond milk (use a chocolate almond milk for extra chocolate goodness)
1/2 ripe or frozen Banana
1 TBSP cocoa or cacao
Dash cinnamon
Blend with water and ice to taste
How To:
Blend until smooth and no chunks remain. Enjoy immediately
---
TAG @yourAURAnutrition IN YOUR BAKING/RECIPES!
We would love to share your success and inspire bakers everywhere!" to any/all of our baking recipes. In addition, we can add this to all our recipes and just change the word "baking" to "smoothie bowl creation/to inspire smoothie bowl creators everywhere!