Recipes
Post Yoga Fuel Recipe
by Sarah Choi on Sep 14, 2019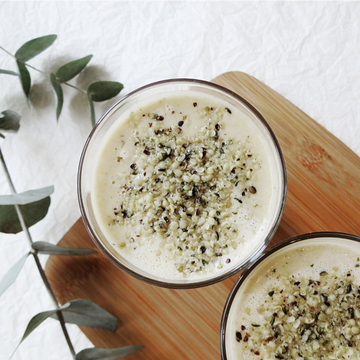 Today's wonderful Post Yoga Fuel recipe made by our wonderful @kate.is.gr8 
Today's fuel feature:
1 scoop AURA Vanilla Plant Based Protein
1 TBSP AURA Wild Ocean Marine Collagen
1 TBSP Ashwagandha
1 big handful of raw spinach
1 probiotic (opened the capsule and poured in powder)
Frozen berries, banana and zucchini
Water

Blend it up!
TAG @yourAURAnutrition IN YOUR BAKING/RECIPES!
We would love to share your success and inspire bakers everywhere!" to any/all of our baking recipes. In addition, we can add this to all our recipes and just change the word "baking" to "smoothie bowl creation/to inspire smoothie bowl creators everywhere!