Recipes
Tea or Coffee Lovers Recipe
by Sarah Choi on Sep 23, 2019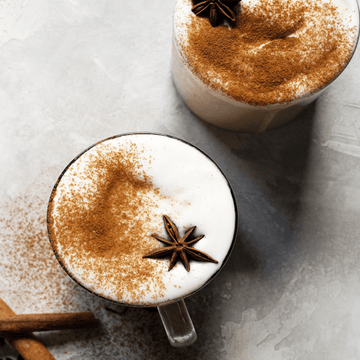 We teamed up with @cleaneatsbykarl who created this recipe for those who are ice tea/coffee lovers to something warm in-between our hands!
Today's drink feature:
1 roasted dandelion root tea bag @tradmedicinals (Brew and steep for 10 mins in 1/3 C water)
1/3 C plant milk
1 TSP cinnamon
1/2 TBSP maca powder
1 TBSP AURA MCT ENERGY
*Combine the powders & milk in a milk frother or in a blender. Combine with your steeped tea and top with more cinnamon. Enjoy!
---
TAG @yourAURAnutrition IN YOUR BAKING/RECIPES!
We would love to share your success and inspire bakers everywhere!" to any/all of our baking recipes. In addition, we can add this to all our recipes and just change the word "baking" to "smoothie bowl creation/to inspire smoothie bowl creators everywhere!