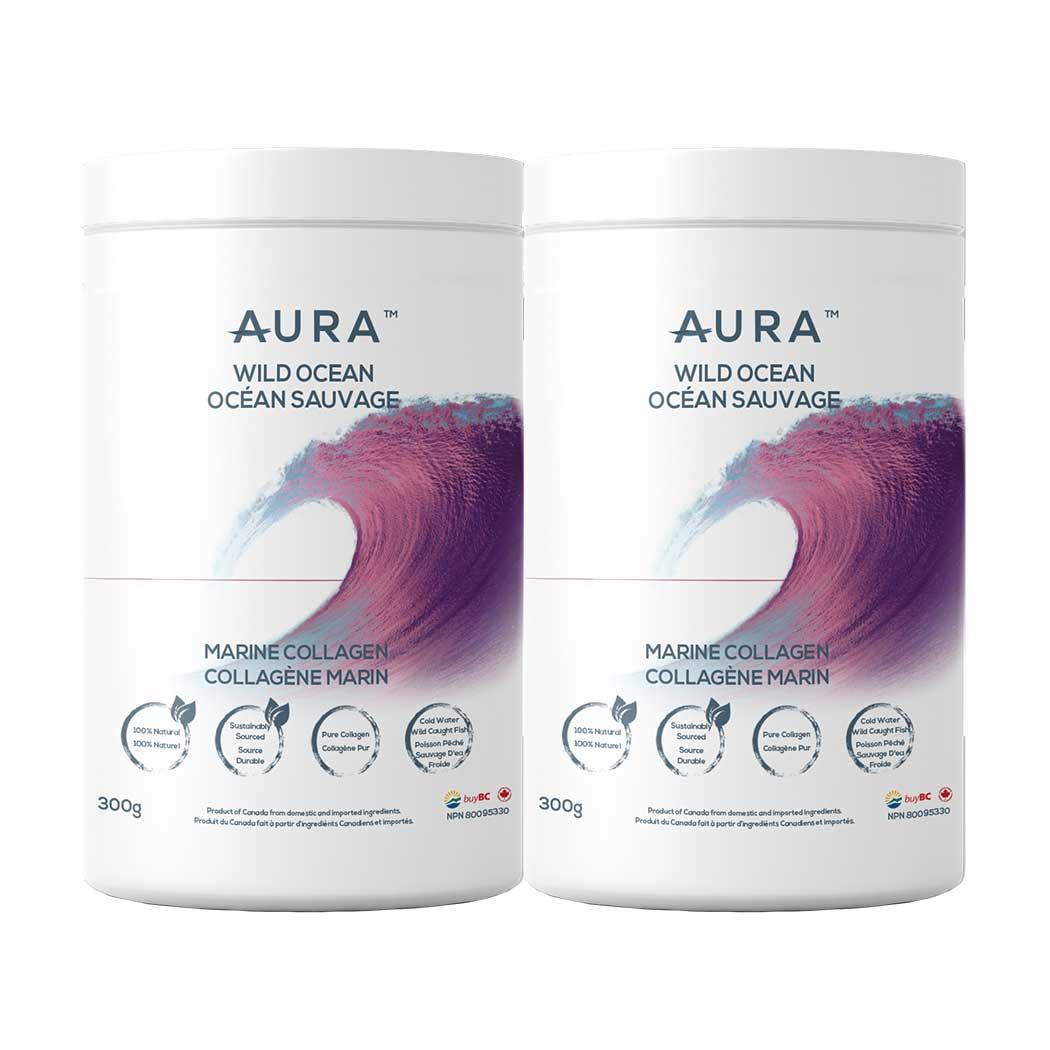 Wild Ocean Bundle - Get 2 Wild Ocean Marine Collagen 300g
Sale price
$83.18 CAD
Regular price
$103.98 CAD
Wild Ocean Marine Collagen 300g is a vital proteins marine collagen sourced from the ocean depths, making it an excellent choice for those looking to build lean muscle, burn fat and restore skin hydration. This Canadian collagen has a tasteless profile, so you can easily add it to juices, smoothies and even coffee without impacting on taste.
51 people are viewing this right now
Estimated Domestic Delivery:Sep 30 - Oct 04

Free Shipping & Returns: Free shipping on any orders over $50 for Canada and United States customers, automatically calculated at checkout.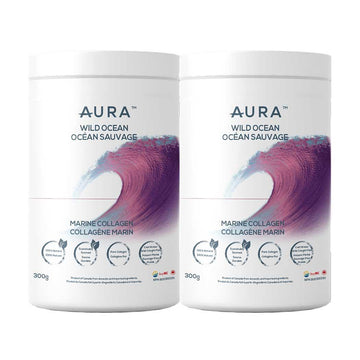 Wild Ocean Bundle - Get 2 Wild Ocean Marine Collagen 300g
Sale price
$83.18 CAD
Regular price
$103.98 CAD
Product description
Key Features
Health Benefits
Ingredients
FAQs
Customer reviews
Sourced from wild-caught, cold-water fish in Canada. Other companies use farm-raised fish, which are at risk for the use of hormones and poor overall health.
It's in its hydrolyzed peptide form of Collagen making absorption much more efficient.
100% Canadian
Sustainable fishing used
No fishy aftertaste
Easy to mix
GMO, Antibiotic and Hormone Free
Builds Bone Strength
Improves Skin, Hair and Nails
Stabilizes Blood Sugar
Boosts Metabolism
Improves Wound Healing and Reduces Scars
Reduces inflammation and helps with joint pain
Brain Health
Boost thyroid levels
Antibacterial effects, especially due to collagencin (a peptide derived from collagen which has been found to inhibit the growth of infection and disease-causing bacteria)
May help with weight management

INGREDIENTS
Medicinal Ingredients:
Hydrolyzed Collagen Peptides (Marine).
Contains: Fish. This product is manufactured in a facility that processess Milk, Fish and Tree nut.

Source of essential amino acids:
Histidine, Isoleucine, Leucine, Lysine, Methionine, Phenylalanine, Threonine, Valine
RECIPES:
Check out our recipes section for inspiration, or tag your favourite creation on social for a chance to be featured!
What is Collagen?
Collagen is the most abundant protein in the body. It is a component of your hair, skin, nails and connective tissues. It has become increasingly known for its beauty benefits and can help play a role in keeping skin youthful and glowing. Typically, the collagen molecule is too large to be absorbed by the body. Breaking the molecule into smaller pieces makes collagen more bioavailable. These smaller pieces are called peptides. Our collagen peptides are easy for the body to absorb and get right to work improving the look of fine lines, strengthening and increasing the growth rate of hair and nails.

Is AURA's Botany a clean–label product?
Yes! We don't add any artificial sugars, flavours, colours or preservatives.

Is Botany Vegan?
Collagen is a protein. Proteins are made up of amino acids. While supplementing with collagen is possible, all current products on the market use ingredients sourced from animal products. Botany provides a specific blend of amino acids to boost the natural process of collagen production in the body sourced from vegan-friendly options.

How do I use my Botany?
Stir 1 tbsp. of Botany into your favourite hot or cold beverage. Add it to smoothies and baked goods for a protein boost too!

Why is there no scoop in my Botany Vegan Collagen?
A serving of AURA Botany is the same as a teaspoon, which most people have handy in the kitchen. This also reduces the amount of plastic waste with each bottle of the product.

What is the inspiration behind the two flavours?
Watermelon is known as the "iconic fruit of summer". Cherries are one of life's tiny treasures, paired with a slight hint of vibrant and zesty lime, this combination is the perfect addition to your water, sparkling water.

Where do I store my Vegan Collagen?
A cool place away from sunlight and moisture is the best place to keep your collagen fresh.

Is Vegan Collagen safe while I am pregnant or breastfeeding?
We always recommend that you talk to your health care practitioner when you are expecting or breastfeeding because nutritional requirements vary.
Well-purchased
After a month, this product is showing results. Nails are developing faster, and hair is softer. It goes in smoothies and orange juice. I'm eager for more outcomes!
But some taste somewhat better
I've tried various marine collagen items for over a year. All collagen products are colourless, odourless, and tasteless. Some taste better. Anyway, I've been looking for a good product with good quality, ingredients, production facility, price, and customer service. Quality, components, production site, and price made this my second Aura. Customer service was examined again. They answered my product questions within 12 hours. Amazing. I use one container each month and am considering subscribing.
Tasteless
I've tried several marine collagen peptide powders. They tasted fishy or dissolved poorly. Some were in hard-to-open bags. Glad I found this brand! Great scooped container. It melts instantly in my morning coffee without lumps. I'm ordering again on Aura.
I enjoy sipping this every morning
This is my second bottle. It tastes OK to me. Stirring and waiting for dissolves it well. Skin texture has improved! Need to assess hair and nails. I enjoy sipping this every morning. It soothes my stomach! Marine collagen peptides are great because I can't eat meat. Using one scoop every morning, the first container lasted 1.5 months.
Best Value
Market's best price. This is the greatest wild-caught, non-GMO offer on the list. It's great! Beautiful packaging indicates quality. Collagen is tasteless and blends well in hot or cold beverages. Last night, a friend I had supper with stated, "You seem younger, and your skin looks beautiful; what have you been doing?" I informed her I took marine Collagen daily. As expected, I'll keep using it.