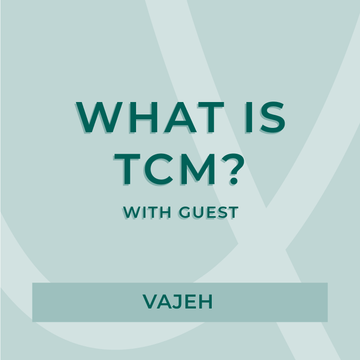 What is TCM? Why switch up your foods, seasonal diet & nutrition tips. What is a TCM biological clock? The importance of daily routine - sleep & eating schedule. Family home acupressure treatment, easy techniques to manage your stress and MORE!
We loved this interview with Vajeh DashtLaali RAc. TCMP.! Grab your elevated coffee or tea (and a notebook) as she delivers a ton of health and wellness gems.
Vajeh DashtLaali studied at the International College of Traditional Chinese Medicine of Vancouver where she completed a 5-year doctorate program. Her interest in complementary medicine began with her own personal experience with chronic health conditions and fatigue, which were not satisfactorily addressed. This led her to become curious about health and well-being.
Vajeh has a background in biochemistry and microbiology, giving her a vast knowledge across both Western and Eastern interpretations of the body and health.
CONNECT WITH VAJEH

Instagram: 
@healthcustomized
Book with Vajeh: 
well-beings.janeapp.com